The Arc De Triomphe – Honoring The Brave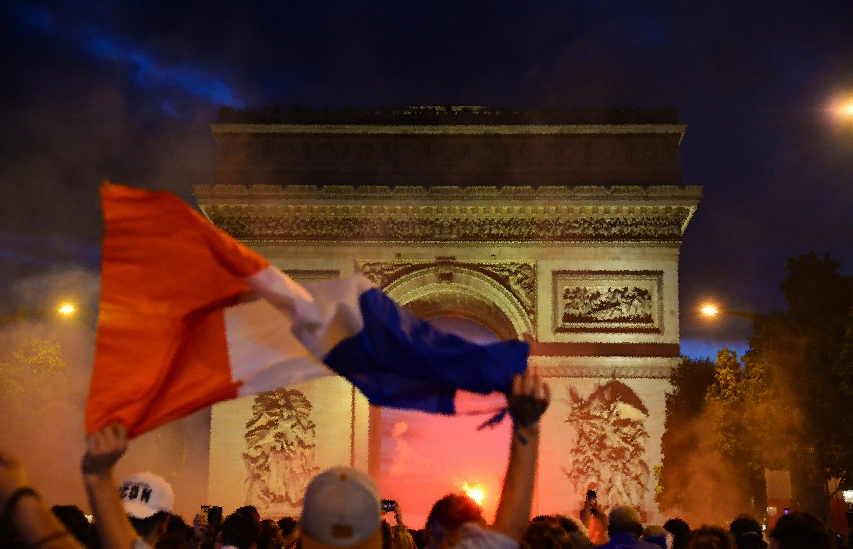 This 50 meter/164 foot tall majestic monument was built by the Napoleon in 1806. It was built in memory of the soldiers who laid down their lives for the country led by the leader Napoleon. This arc is considered one of the grandest all over the world. This 50 meter structure took nearly 3 decades for its completion; it was started by the napoleon but was finally finished by Louis-Phillippe as Napoleon lost power.
This grand structure symbolizes the pride of the people of Paris and France, as this commemorates the victorious battles won by the great French leader. Many ceremonies and parades are held at this arc like on July 14 it hosts a series of events event followed by a huge parade to mark Bastille Day and this parade is considered as the biggest in Europe and on 8th of May it also plays a major role in VE day celebrations. This arc is extravagantly carved with beautiful sculptures of various soldiers.
The grand arc stands tall and high in the western end of the city where the most of the commercial areas and hotels are situated. Situated at the centre of the Place Charles de Gaulle, This grand arc was one of the many arcs built by Napoleon. He built this one as he was not satisfied by the one he built earlier.
There is a unique specialty of this arc. It is believed that under this enormous structure, is buried an unknown soldier who died in World War I or the World War II. The origin of the soldier is unknown so far. Due to this sole reason this arc is also known as the tomb of the Unknown Soldier. Over the years this arc has become a monument of high stature as many political and celebrity figures have visited and paid their tributes to this soldier. Another thing one can find here is the everlasting flame. As a matter of fact this eternal flame is the first one to be lit in Europe.
This arc also plays a vital role in the world's largest cycling event known as tour de France as this arc symbolizes the final leap of the race with Champs Elysees marking the end of the race.
The history behind this huge structure is showcased in the museum just next to the monument itself. The museum depicts the unique history and facts behind this structure and also has all the details on the famous victories by napoleon. The museum is free for everyone and is open all throughout the week.
With all this history behind it the arc de triomphe is one important and a must visit place for every tourist visiting Paris.