More About The Arc de Triomphe Paris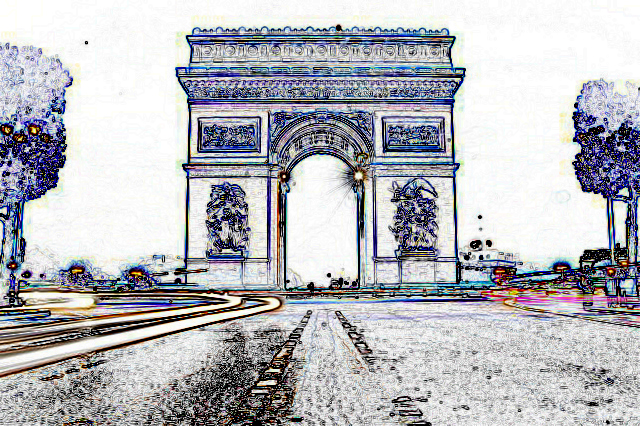 As an actual fact, in Paris, there is more than one "Arc de Triomphe", but as everyone knows, the main one has a huge arch with 2 full towers mounted by a big horizontal area well known for its architectural features created during the time of Louis XIV in the late 17th century.
Visitors usually visit this masterpiece at the intersections of Champs-Elysées and the Avenue de la Grande Armée where they are joined together with 10 other streets.
With its detailed friezes and carvings, the work is an absolute delight to look at. The sheer size of the monument combined with photographs makes it one of the most marvelous pieces of architecture. The Arc stands 164 ft or 50m high, and is 148 ft or 45m and 72 ft or 22m wide. It has a raised passageway which is 98 ft or 30m tall.
The world famous Arch of Triumph structure which was commissioned in 1806 and its construction finished in 1836. The primary purpose of the monument was to celebrate the victory of Napoleon. As a sad note, Napoleon was not able to do enjoy the celebration. Wellington triumphed over Napoleon's army in Waterloo in 1815 and that ended the self-glorifying structure building projects of Napoleon.
The arc can be viewed from many of the various distant areas around Paris, and in part, the zoning restrictions in Paris can be thanked as they do not allow the construction of high buildings.
At its base, you can see four big sculptures placed on the bases of the four pillars. The top of it is engraved with the names of the huge triumphs that happened during that time period. Along its sides are engraved the names of the 558 generals, and underlined are the ones that died in battle.
The views from the top are absolutely breathtaking. The city of Paris is not named the 'City of Lights' for nothing. Just standing there, the guests can view the Place de la Concorde and Louvre as well as many other popular sights.
The arch is easily accessible by using the Metro (subway). You just take the exit at Etoile station at Charles de Gaulle. Or if you'd like, you can also walk down the Champs- Elysées and for sure you can't miss it.